• Graffiti • Hoodie • Streetwear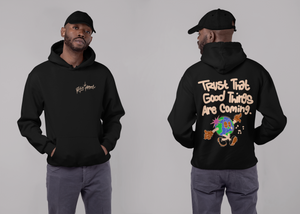 Do you ever feel like nothing is going your way? Like you're stuck in a rut, or trapped in a cycle of negativity? Do you wonder if things will ever get better for you? If you answered yes to any of these questions, then this blog post is for you. I'm here to tell you that good things are coming your way, and that you can trust the universe to deliver them to you. You see, the universe is always working in your favor, even if you don't realize it. Everything that happens to you, whether good or bad,...
---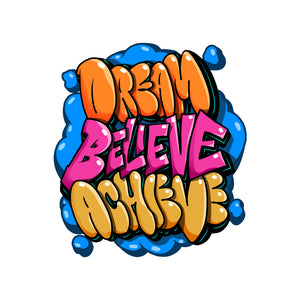 Y.A.H. Apparel is a streetwear brand that combines elements of hip-hop, Christianity and street art culture to create a unique aesthetic that reflects the diversity and creativity of urban youth. Our clothing is not only stylish, but also functional and durable, made with high-quality materials and craftsmanship. Y.A.H's latest collection, titled "Dream, Believe, Achieve", is inspired by the determined spirit and attitude of the underground subcultures that influenced my style. The collection features bright colors, graffiti art, and details that add a classic attitude to any outfit. Whether you're looking for a hoodie, a jacket, a tee, or a bag,...
---
• Clothing • Streetwear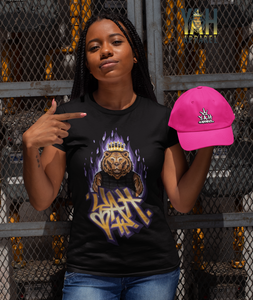 I know… I was shocked when I totaled up the time and money myself! But I had no direction and no idea of where to even start. I was confused, overwhelmed and concerned. So first I studied videos on YouTube because I needed to learn how to build a clothing brand from the ground up. Then I bought eBooks  because I needed help with marketing. Then I realized that I needed help with art design so I got some help from Fiverr. When all was said and done, I had invested thousands of dollars to be able to start...
---
• Streetwear • Wisdom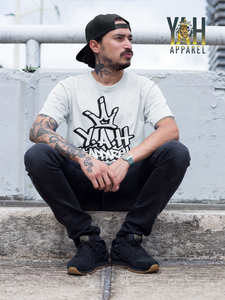 Fun fact: I've spent countless hours learning how to build and run a clothing brand. I don't have any mentors or experience in this area. But I do have passion and hunger. I spend hours and hours, reading, studying and learning. ⠀ But here's something I discovered on my clothing brand journey. ⠀ 99% of copying other peoples formula will NOT deliver what you truly need. ⠀ Instead, they... ⠀ ❌have you looking like everyone else.  ❌make you look corny ❌have you losing respect ⠀ This is why I didn't get results for the first month. I was focusing...
---
• Nike • Shoes • Streetwear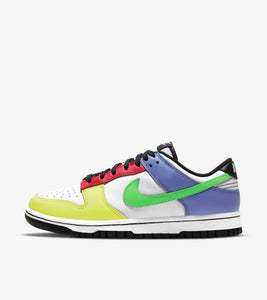 Nike is giving the ladies an eye-catching multicolor Nike Dunk Low next week as we bring you official images of what's being dubbed the "Green Strike" colorway. Look for this Nike Dunk Low WMNS "Green Strike" to release online and at select Nike retailers on March 15th for $100. images: Nike The post Release Date: Nike Dunk Low WMNS Green Strike appeared first on KicksOnFire.com.