• #Fashionfriday • Art • Fashion • Graffiti • Hoodie • Hoodies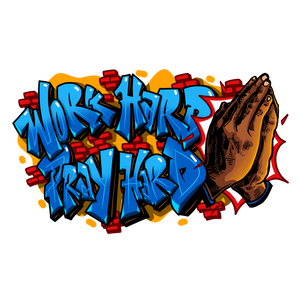 Hey, fashion lovers! Welcome to another #Fashionfriday blog post where I share with you the latest news and updates about my streetwear brand, Y.A.H. Apparel. Today, I want to talk to you about one of my most popular and personal graffiti artworks, "Work Hard Pray Hard". You may have seen this piece on some of my hoodies and tees. It features a spray-painted slogan in bold letters, with a stylized praying hands. The colors are vibrant and eye-catching, and the message is simple but powerful. So, what does "Work Hard Pray Hard" mean to me? Well, it's a reflection of...
---
• Clothing • Fall • Fashion • Graffiti • Hoodie • Hoodies • T Shirt • tips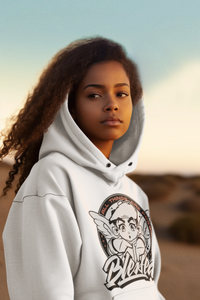 Streetwear is a style of casual clothing that originated in the United States in the 1980s and 1990s. It is characterized by its loose-fitting, comfortable clothing, often with bold colors and graphics. Streetwear has become increasingly popular in recent years, and is now worn by people of all ages and backgrounds. Here are some of the top streetwear trends for 2023: Oversized clothing: Oversized clothing is a popular trend in streetwear this year, and it is likely to continue to be popular through 2024. Look for oversized hoodies, sweatshirts, and t-shirts. Bold colors and graphics: Streetwear is known for its...
---
• Art • Clothing • Fall • Hoodie • Hoodies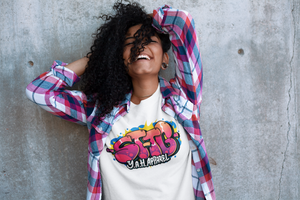 Fall is here and it's time to update your streetwear wardrobe with some fresh and cozy pieces. Here are some tips on how to rock the street style this season:🟣 Layer up. Fall is all about layering, so don't be afraid to mix and match different textures, colors and patterns. You can wear a hoodie under a denim jacket, a flannel shirt over a graphic tee, or a bomber jacket over a sweater. The key is to balance the proportions and keep the fit snug but not tight. 🟣 Add some accessories. Accessories can make or break your outfit, so...
---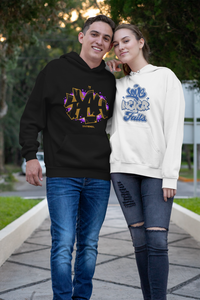 Hooded sweatshirts, often referred to as "hoodies" now hold a permanent place in fashion.  The hoodie was a piece of clothing that started out primarily as workout wear.