• #Stylesaturday • Clothing • Fashion • Graffiti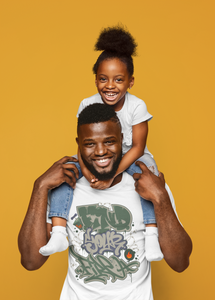 Hey, what's up, everyone? Welcome to my dope blog, where I share with you the latest news and updates about my amazing streetwear brand, Y.A.H. Apparel. Y.A.H. stands for Young and Holy, because that's what we are: a generation of young people who are not afraid to express our faith and our style. We believe that fashion is a form of worship, and we want to inspire others to live boldly and creatively for God. Our brand colors are purple and gold, because they represent royalty and glory. We are the children of the King, and we want to show...
---
• Clothing • Fall • Fashion • Graffiti • Hoodie • Hoodies • T Shirt • tips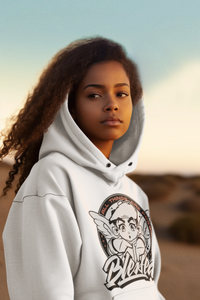 Streetwear is a style of casual clothing that originated in the United States in the 1980s and 1990s. It is characterized by its loose-fitting, comfortable clothing, often with bold colors and graphics. Streetwear has become increasingly popular in recent years, and is now worn by people of all ages and backgrounds. Here are some of the top streetwear trends for 2023: Oversized clothing: Oversized clothing is a popular trend in streetwear this year, and it is likely to continue to be popular through 2024. Look for oversized hoodies, sweatshirts, and t-shirts. Bold colors and graphics: Streetwear is known for its...
---
• Graffiti • Hoodie • Streetwear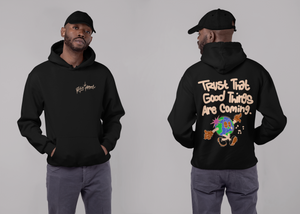 Do you ever feel like nothing is going your way? Like you're stuck in a rut, or trapped in a cycle of negativity? Do you wonder if things will ever get better for you? If you answered yes to any of these questions, then this blog post is for you. I'm here to tell you that good things are coming your way, and that you can trust the universe to deliver them to you. You see, the universe is always working in your favor, even if you don't realize it. Everything that happens to you, whether good or bad,...
---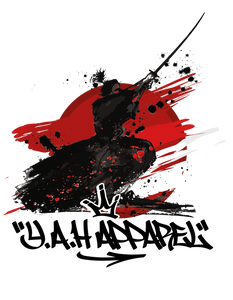 Years ago, I watched A movie called The Last Samurai. That movie, along with Kill Bill, caused me to have a real appreciation for samurai warriors, their discipline, Their dedication to their craft, the pride that they have in themselves and what they represent. The pride that they put into the craftsmanship of their weapon. To the point where his weapon is not just a weapon. It's a work of art. That really inspired me. I don't just look at my clothing as clothing. Nah, to me my clothing  are works of art, I hope you look at them as...
---
• Clothing • Fashion • Graffiti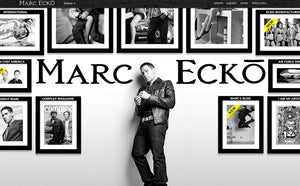 Once a graffiti artist with no connection or fashion experience, Marc Ecko left the safety net of pharmacy school to start his own company armed with hustle, sweat, equity and creativity. He flipped a $ 5,000 bag of cash into a global corporation, not worth hundreds of millions of dollars. Mark is an American fashion, designer entrepreneur, investor and artist. He is the founder of Marc Ecko Enterprises, a global fashion and lifestyle company. He is also the founder and chairman of complex media, the world's leading provider of fashion entertainment, lifestyle and...