• #Stylesaturday • Art • Fashion • Graffiti • Hoodie • Hoodies • Plus Sized
Hey, #Stylesaturday fam! It's ya boy, Prince Malachi., and I'm back with another blog post to help you rock the streets this December. Whether you're looking for some cozy and comfy athleisure wear, or some edgy and classic streetwear, I've got you covered with my latest collection of Y.A.H. Apparel. Here are some of my favorite pieces that you can mix and match to create your own unique look. First up, we have the "Pray Hard, Work Hard" Premium Hoodie, which is a must-have for any streetwear lover. This hoodie is made of soft and warm fleece inside, and a...
---
• #Fashionfriday • Art • Fashion • Graffiti • Hoodie • Hoodies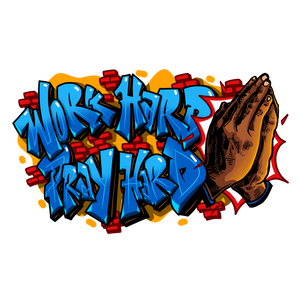 Hey, fashion lovers! Welcome to another #Fashionfriday blog post where I share with you the latest news and updates about my streetwear brand, Y.A.H. Apparel. Today, I want to talk to you about one of my most popular and personal graffiti artworks, "Work Hard Pray Hard". You may have seen this piece on some of my hoodies and tees. It features a spray-painted slogan in bold letters, with a stylized praying hands. The colors are vibrant and eye-catching, and the message is simple but powerful. So, what does "Work Hard Pray Hard" mean to me? Well, it's a reflection of...
---
• #Stylesaturday • Art • Fall • Fashion • Graffiti • Hoodie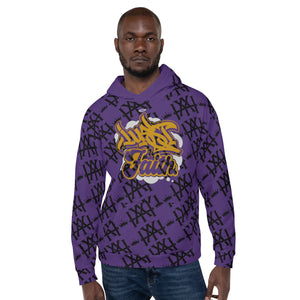 Hello, fashion lovers! Welcome to another edition of #StyleSaturday, where we explore the trends and tips of streetwear. Today, we're going to talk about one of the most popular and versatile colors in the game: purple. Purple is a color that has a rich and fascinating history. It was once considered a symbol of royalty, power, and luxury, because it was very expensive and difficult to produce. The ancient Phoenicians extracted a purple dye from a type of sea snail, and it took thousands of snails to make just a few grams of dye. The color was so coveted that...
---
• Clothing • Fall • Fashion • Graffiti • Hoodie • Hoodies • T Shirt • tips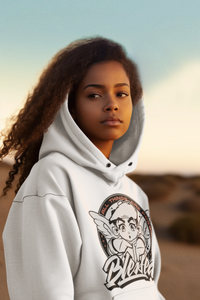 Streetwear is a style of casual clothing that originated in the United States in the 1980s and 1990s. It is characterized by its loose-fitting, comfortable clothing, often with bold colors and graphics. Streetwear has become increasingly popular in recent years, and is now worn by people of all ages and backgrounds. Here are some of the top streetwear trends for 2023: Oversized clothing: Oversized clothing is a popular trend in streetwear this year, and it is likely to continue to be popular through 2024. Look for oversized hoodies, sweatshirts, and t-shirts. Bold colors and graphics: Streetwear is known for its...
---
• Graffiti • Hoodie • Streetwear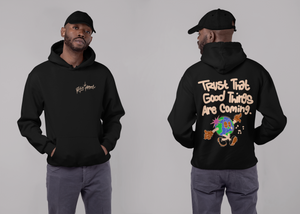 Do you ever feel like nothing is going your way? Like you're stuck in a rut, or trapped in a cycle of negativity? Do you wonder if things will ever get better for you? If you answered yes to any of these questions, then this blog post is for you. I'm here to tell you that good things are coming your way, and that you can trust the universe to deliver them to you. You see, the universe is always working in your favor, even if you don't realize it. Everything that happens to you, whether good or bad,...